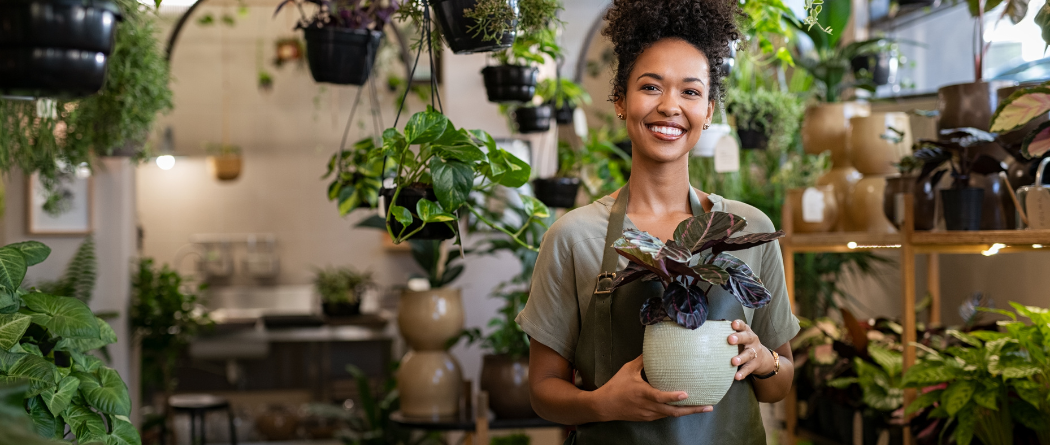 New FSB Business Debit Mastercard
Your FSB Business Debit Mastercard just got an upgrade!
Protecting you from fraud while providing you an amazing debit card experience is our top priority.  That's why we upgraded to a new debit card processor on August 14th, 2023.  
YOU SHOULD HAVE RECEIVED A NEW DEBIT CARD.
Consumer debit cards are green and business debit cards have a nature scene on them.
HERE'S HOW YOU CAN ACTIVATE YOUR NEW DEBIT CARD:
Call (800) 717-4923 to activate your card over the phone.  Be sure to call from the phone number that we have on file for you (usually your mobile phone number).   Once you've activated your card, be sure to wait on the line a few moments for the opportunity to change your PIN.  
IMPORTANT!
Make sure that you provide your new card number to any merchants or service providers that charge your FSB Debit Card for recurring or automated payments.  Potential service providers include utility companies, cable companies, Amazon, mobile phone providers, Paypal, etc.  
NO ONE LIKES CHANGE, SO WHY SHOULD I BE HAPPY ABOUT THIS ONE?
We get it.  No one likes change, and updating your card information can be a hassle. 
So why go to the trouble of a conversion?  Because our new card processor provides us with all these amazing new features and services:
Contactless Cards:  Tap to pay for your purchases at participating merchants. 

Look for the contactless symbol on the payment terminal.
Tap your card.
Wait for a beep or green light before removing your card. 
Follow any instructions on the screen.  

Coming Soon!  Mobile Wallet Services:  Our new cards will be able to support the following mobile wallets.  We'll let you know when this feature is ready: 



Enhanced Fraud Protection Services & Tools:  Through our partnership with SHAZAM, our new card processor, we've implemented a fraud management solution powered by FICO® Falcon® to help protect your debit card against fraudulent activity.   Learn more about these services in the Fraud Protection Services section below. 
Coming Soon!  Debit Card Controls:  Did you leave your debit card on the store counter?  Rather than going to the trouble of cancelling your card and ordering a new one, just turn your card off temporarily in our convenient FSB Mobile App.  When you retrieve your card, turn it back on so you can continue using it.  We'll let you know when this feature is available.  
Instant Issue Debit Cards:  Did you run over your card with the lawnmower?  (Yes, we've heard it.)  Swing by one of our locations in Quinton, Red Oak, Stigler or Eufaula during business hours and we'll have a new card printed for you in a few minutes.
FRAUD PROTECTION SERVICES
With our enhanced fraud protection services, your debit card activity is monitored 24/7/365, and when a transaction is attempted that doesn't seem quite right, we provide text alerts.  If you receive a text alert, reply Yes or No to confirm or deny the activity.  If you reply No (the activity is fraudulent), you'll quickly receive a follow-up text to let you know that a SHAZAM fraud specialist will call you soon to help protect your account.  We'll also automatically block your debit card to prevent any additional fraudulent activity. 
If you reply Yes (the activity was legitimate), you can continue to use your debit card as normal.  If you don't reply to the text, or your phone number is not a mobile number, we'll attempt to reach you via automated voice call.  
Text message alerts from: 72718
Be sure to save this number to your contacts so you don't miss any alerts.  This added protection to your debit card is automatic and text message alerts are free.  To ensure we can reach you promptly if fraudulent activity is suspected, we'll need to have your current contact information on file including phone number(s) and address.  Please contact us if you have any changes in this information.  And remember, Farmers State Bank will never ask you to provide us with a social security number, card number or account number through a text or email.  
If you have any questions, or ever see a suspicious transaction on your debit card, please call (800) 600-7117.  Always use caution when providing your debit card information and contact us immediately if you suspect your debit card has been stolen or compromised.  
Lost/Stolen Debit Card:

(800) 383-8000
Are there debit card charges on your account that you don't recognize?  
If the transaction took place prior to August 14, 2023, please call us at (800) 600-7117 to initiate a debit card dispute. 
If the transaction took place after August 14, 2023, please call Shazam Dispute Services at (833) 288-1126.  When you report a dispute, the following information may be helpful to have on hand: 
If applicable, the date you contacted the merchant, along with the merchant's response and name of the person you spoke to. 
Tracking numbers, contracts and/or service agreements, if applicable. 
Date that you returned the item or items or cancelled service, along with cancellation/confirmation numbers, if applicable.  
Should I use a credit card instead of my FSB Business Debit Card? 
We love the FSB Debit Mastercard - it's a convenient way to access your money for everyday purchases, like groceries & fuel. However, sometimes your credit card is the more practical choice of payment.
Of course, we recommend that if you do use a credit card, you choose a reputable provider that offers you a reasonable interest rate, & that you spend responsibly & pay your credit card off each month.
Here are a few (not all!) of the situations that we hear about often where you should consider using your credit card instead of your FSB Debit Mastercard:
When making large purchases. Why? Because fraud occurs on debit cards from time to time, we place reasonable daily limits on your FSB Debit Mastercard, so they're not really practical for large purchases.

For online purchases. Why? If you do become a victim of online fraud, it's much easier to replace a credit card than to replace a debit card, which often has utilities & other regular payments tied to it.

When you're traveling. Why? When booking lodging, cruises, &/or rental cars, merchants will often place a hold on your card up to a certain amount, to ensure that they get payment in full. You don't want your checking account balance to be tied up in a hold for the duration of your trip. Also, some parts of the world have notoriously high rates of card fraud.