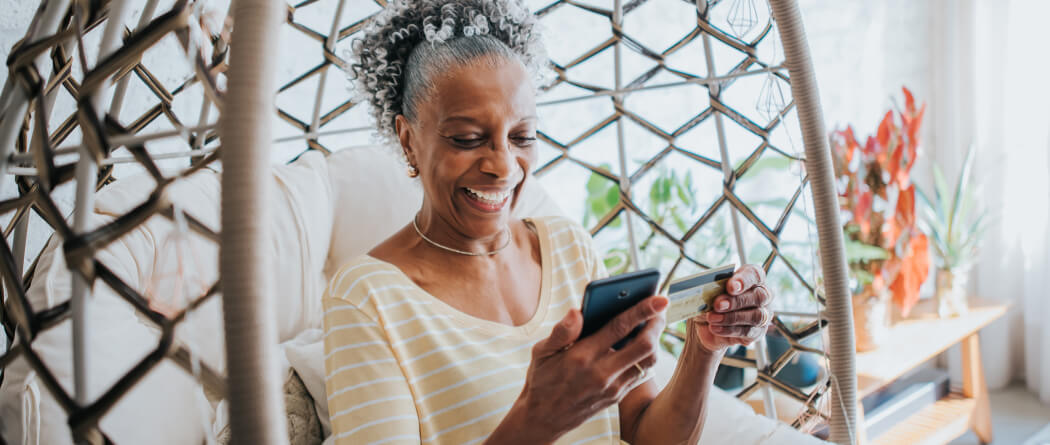 Mastercard Alerts & Controls
Mastercard Alerts and Controls - be in the know about your debit card transactions!
Active Alerts allow you to register your FSB Debit Mastercard so you're alerted when your card is used!
Set custom alerts for transaction types and dollar amounts for:
Purchases over a selected amount

International purchases

Online and phone purchase where the card is not physically present

Declined transaction
You may change your alert preferences at any time.
New Active Controls give you the ability to turn your FSB Debit Mastercard off and on!
If you've ever lost track of your card and wish you had the ability to disable it, you'll love this new feature!
Quick Tutorial - Setting up your Active Alerts & Controls
A note: You need your FSB Debit Mastercard number in order to access your Mastercard Alert account, so we would recommend that you record your debit card number and expiration date, and keep it in a secure place so you can access that in the event that your card is misplaced or stolen. Also, you should note the 24/7/365 hotline for reporting your FSB Debit Mastercard Lost or Stolen, which is (800) 754-4128.
Active Alerts will email you when your debit card is used or declined, according to the alert parameters that you set. They can help you become aware of fraudulent activity on your FSB Debit Mastercard within minutes of its occurrence. This allows you to take steps quickly to avoid further fraudulent activity.
To set up your Mastercard Alerts, click the button below to visit our Mastercard Alerts & Controls website.
On this site, you'll click on Register/Manage.

Enter your debit card number and click Next.

Read the Terms and Conditions, click the Checkbox to accept them, and then click Next to proceed.

Now, you need to enter your FSB Debit Mastercard Expiration Date and your Zip Code. Then, click Next.

If you've already registered your FSB Debit Mastercard on Mastercard Alerts, you'll be able to Select a Previous Registration. If not, you'll need to Create a New Registration.
If you click Create New, you'll be directed to give your card a nickname and you'll need to enter the email address where you wish to receive your Mastercard Alerts.
Once you've done that, you can set up your Active Alerts. Click on Add New Alert. There are alerts for International Transactions, Online Activity, Declined Transactions and Large Transactions. For the large transaction alerts, you will set a threshold for the minimum amount of transaction you wish to be alerted for.
Once you have your Alert settings in place, you'll receive an email anytime those transactions within your alert parameters are triggered. You can always log back in to this page to adjust your settings if you need to.
Blocking Card Transactions
Let's say that you lose track of your FSB Debit Mastercard, or you're traveling, and simply wish to turn your card off to be safe - FSB now gives you control of your card for those situations within this Mastercard Alert module.
Note that blocking your cards is only for temporary situations – if you actually lose your card, and can't locate it within a few days, you may need to cancel it completely and order a new one. During business hours, 8:00 a.m. to 4:30 p.m., you can call us at (800) 600-7117 to let us know about your lost or stolen card. If not during business hours, you can call Mastercard's Lost/Stolen hotline at (800) 754-4128.
As mentioned above, it's necessary to have your FSB Debit Mastercard number and expiration date in order to log in to the Mastercard Alert website.
Log in to your Mastercard Alerts by following steps 1 through 5 above.

Once you're on the Alerts page, you will need to Add a New Control under the Active Controls module.

A Select a Control slide-out panel will come up, and you will click on Select, next to Full Block of the Card.

A Configure Control slide-out panel will appear. If you'd like to block all authorization activity on this card, you'll click on Add Control. Note that if you've already used your card somewhere and pre-authorized a transaction, you're not able to block that particular transaction – only future ones.

Once you do that, you'll receive a message indicating a successful block. You'll then see that block indicated on your Active Controls.
 
Un-Blocking Card Transactions
If your issues are resolved and you decide that you'd like to un-block your card again so it can be used, you can do so using the following procedures.
Log back in to your Mastercard Alerts.

Under the Active Controls, you'll click on Delete to remove the Full Block of the Card.

Then, you'll be asked to Confirm Delete.

Once you click Delete, you'll receive a message indicating you were successful in removing the block.