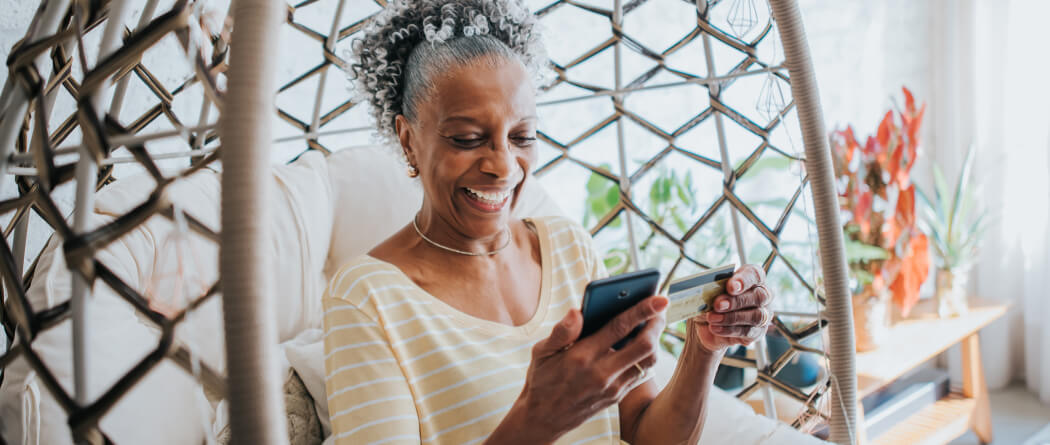 Farmers State Bank Debit Mastercard with EMV Chip Card Technology
Enjoy the wonderful conveniences of a debit card with EMV Chip Card technology and exciting extra features!
Our Farmers State Bank Debit Mastercard offers access to these enhanced benefits!
Chip Technology improves the global usability and security of your card as more merchants at home and abroad switch to advanced chip card terminals.

Mastercard Global Service provides 24 hour a day, seven day a week assistance with lost and stolen card reporting, emergency card replacement, emergency cash advance, as well as assistance with locating ATMs.*

Mastercard Airport Concierge provides a Meet and Greet agent to assist with flight connections plus, at select airports, expedited security/immigration processing.*

Extended Warranty doubles most manufacturer or U.S. store brand warranties for up to one additional year.*

Price Protection can refund the difference if you buy something and then see it advertised for less within 60 days of the date of purchase.*

Satisfaction Guarantee can provide a refund of up to $250 if you are dissatisfied with a purchase and the merchant will not accept a return within 60 days of the purchase date.*

Identity Theft Resolution Services assists you with credit bureau notification and debit card replacement and provides you with an ID Theft Affidavit should you become the victim of Identity Theft.*

Mastercard Priceless Cities offers unique access and special experiences so you can enjoy more of the cities you love.*

Zero Liability means that in the event that your card is used to make unauthorized purchases - whether made in a store, by phone, or online - you won't be held liable.**
When you receive your new card, be sure to:
Activate your card by calling 1-866-985-2273 from your primary phone number.

Provide your new card number to any merchants that automatically bill your old card.

Continue to use your existing PIN with your new card for purchases and ATM access.

Note that the Chip Cards work a bit differently than non-chip cards - please take note:
You can use your chip card at chip-enabled terminals around the world, plus online, over the phone and at ATMs.

If a merchant or ATM is not yet chip-enabled, you can continue to swipe your card, as it still contains a magnetic stripe.

If you're asked to insert the card, look for a slot on the bottom-front of the terminal and insert your card face up with the chip first.

Leave your card in the terminal until the transaction is complete.

The terminal will prompt you to sign or enter a PIN to validate your identity.

Remove your card from the terminal when prompted; don't leave it behind!

An Important Note about Blocked Transactions:
Farmers State Bank has chosen to block certain debit card transactions, due to the high volume of fraudulent activity we've experienced for these geographical areas and/or merchants.
With that, we recommend that you always carry alternative methods of payment when you're traveling.
Current blocks include:
Facebook

For all international transactions, we do not allow signature transactions, but will allow certain PIN-authorized transactions. Due to the greater threat of fraudulent activity for international transactions, we recommend that our customers utilize credit cards, rather than debit cards, when traveling abroad.

Family Dollar stores in the state of Georgia

Signature transactions in the state of Connecticut. We do allow PIN-authorized transactions there.

the state of New Jersey

all pharmacies outside of the state of Oklahoma where a chip card is not physically present

Merchants with the phrase "tango me" in the name.

Merchants with the word "mattel" in the name.

Merchants with the word "google" in the name.
Should I Use a Credit Card instead of my FSB Debit Mastercard?
We love the FSB Debit Mastercard - it's a convenient way to access your money for everyday purchases, like groceries & fuel. However, sometimes your credit card is the more practical choice of payment.
Of course, we recommend that if you do use a credit card, you choose a reputable provider that offers you a reasonable interest rate, & that you spend responsibly & pay your credit card off each month.
Here are a few (not all!) of the situations that we hear about often where you should consider using your credit card instead of your FSB Debit Mastercard:
When making large purchases. Why? Because fraud occurs on debit cards from time to time, we place reasonable daily limits on your FSB Debit Mastercard, so they're not really practical for large purchases.

For online purchases. Why? If you do become a victim of online fraud, it's much easier to replace a credit card than to replace a debit card, which often has utilities & other regular payments tied to it.

When you're traveling. Why? When booking lodging, cruises, &/or rental cars, merchants will often place a hold on your card up to a certain amount, to ensure that they get payment in full. You don't want your checking account balance to be tied up in a hold for the duration of your trip. Also, some parts of the world have notoriously high rates of card fraud.

Third Party Fraud Monitoring
We utilize a third party vendor to monitor FSB Debit Mastercard activity. When this provider observes debit card transactions that are out of the ordinary, they may call you on our behalf to verify the validity of the transaction. This service is for our customers' protection. Some useful information to note:
They'll never ask you for your Debit Mastercard number.

They'll never ask you for your PIN number.

They'll never ask you for your account number.

They may tell you the amount of the transaction that's trying to process.

They may tell you which merchant is attempting to process the transaction.

They may ask you if the transaction is valid.

The Fraud Department has a Call Center in Nebraska, so that's where the calls will often come from. However, their employees may speak with a foreign accent.

If the FSB Debit Mastercard Fraud Department is unable to reach you, they may reject the debit card transaction.

It's very important that you keep us updated with a phone number where you can be reached during the day and evening.

Our Debit Mastercards offer free Card Alerts!
Card Alerts allow you to register your FSB Debit Mastercard so you're alerted when your card is used!
Set custom alerts for transaction types and dollar amounts for:
Purchases over a selected amount

International purchases

Online and phone purchase where the card is not physically present
Declined transaction
You may change your alert preferences at any time.
Oh No! I've lost my Debit Mastercard!
During
business hours
, call us at (800) 600-7117 to report your card lost or stolen.
Outside of business hours, please call (800) 523-4175 to report your card stolen. You will be routed to a Customer Service Representative with our debit card issuer. They may ask you for information to ensure that they cancel the correct card, including your debit card number or our routing number. We recommend that you take a photo of or record your debit card number in a safe place so you'll have that in the event of an emergency.
If you need it, Farmers State Bank's routing number is 103104874.
Once your card is cancelled, you can then visit us at any of our locations during
business hours
and we'll be glad to issue a new card for you. We have locations in Quinton, Red Oak, Stigler and Eufaula.

Need to change your PIN? Call (866) 985-2273.
---
* Certain restrictions apply. For details, call 1-800-MASTERCARD.
** Certain restrictions apply. See www.mastercard.us/zero-liability for details.
Mastercard and the Mastercard brand mark are registered trademarks, and Mastercard Global Service and Mastercard Airport Concierge are trademarks of Mastercard International Incorporated, used pursuant to a license.
All third party trademarks referenced herein are property of their respective owners.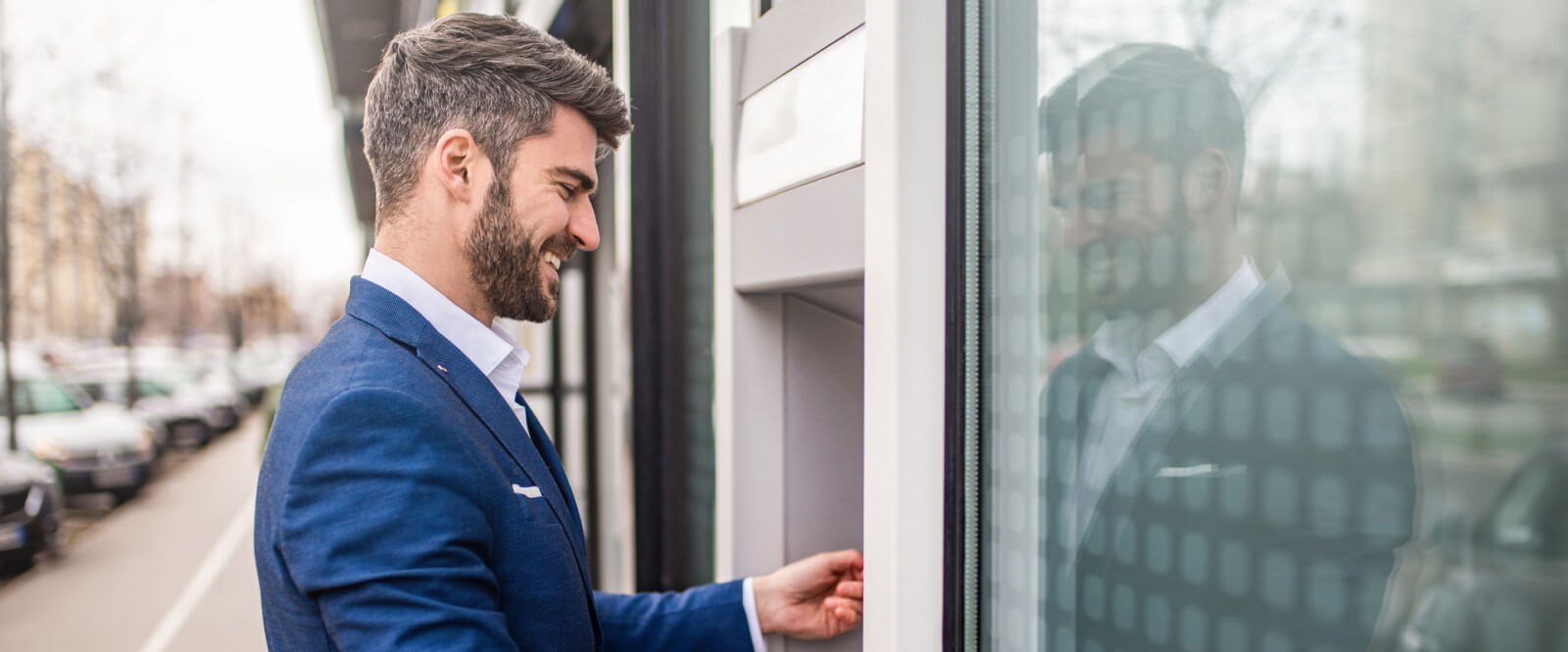 Try our Interactive Teller Machines!
Our ITMs are located at our Eufaula, Red Oak, and Stigler locations, and coming soon to Quinton as well.