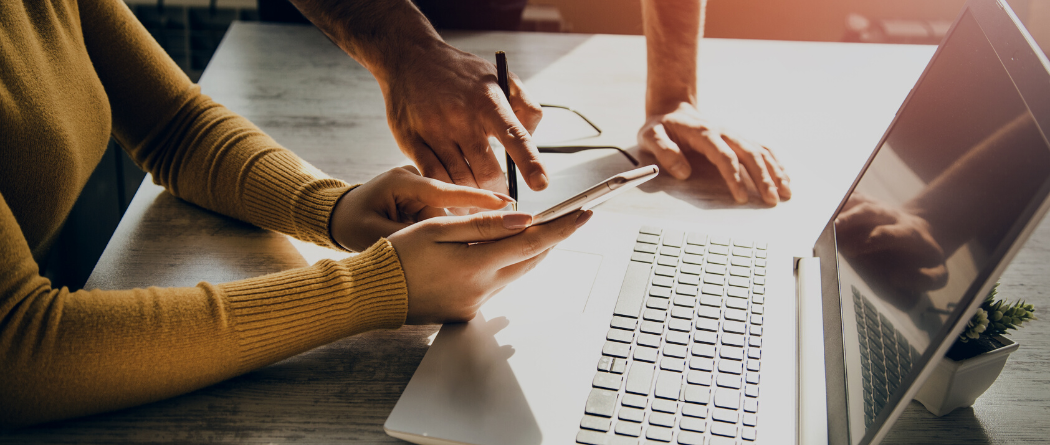 We are proud to offer a new feature on our Online Banking called QuickBooks Web Connect. Web Connect allows you to download account information into QuickBooks, which gives you the power to manage your business more effectively.
No manual data entry - Once you're set up, you can download all your transactions right into QuickBooks...instead of typing them in by hand.

Automatically reconcile data - Web Connect data includes complete transaction and balance information to make categorization and account reconciliation easy.

No duplicate transactions - Web Connect incorporates a special transaction-matching algorithm that prevents the download of duplicate transactions.

Easier to use - Web Connect files may be automatically opened by QuickBooks directly from Farmers State Bank Online Banking, which eliminates the need for you to search for files that have been downloaded.

Automatic account setup - Simply initiate a download to QuickBooks from Farmers State Bank Online Banking and QuickBooks sets up your accounts for you - with your data already up to date.
What you need to get started:
First, you will need a Customer ID and Password. With Web Connect, your Customer ID and Password are the same as the ones you use to login to Farmers State Bank Online Banking.
How to Initiate a QuickBooks Download from Farmers State Bank Online Banking:
Login to your Farmers State Bank Online Banking with your username and password.

You'll see your accounts listed - click on the account that you'd like to work with.

Your account history page will load. Click on the Download icon.

In the Format dropdown menu, you'll select QuickBooks WebConnect option, then will choose your date range and click on Download.
How to Import the Online Banking file into QuickBooks using QuickBooks Web Connect:
Find the file that you downloaded from Online Banking and select the option to open the filename.QBO file. QuickBooks opens with a dialog box indicating that QuickBooks has received new transaction data.

On the QuickBooks dialog box, click Import New Transactions Now, and then click OK. You should see your transaction information in the Items Received from Financial Institutions section.

in the Items Received from Financial Institutions section, click View. The downloaded items appear on the Match Transactions page.

To record unmatched transactions into the register, select the transactions in the Quick Statement section (lower half of the page), and then click Add to Register. If prompted, add the Payee name to your list.

Click the Account drop-down list, assign a specific account to the transaction, and then click Record.

Repeat the last three steps for each unmatched transaction. When you have completed recording the unmatched transactions, you will have successfully entered your transactions into your QuickBooks software.